Shipping from: San Diego, CA



︎Free shipping in the U.S.



Send us an email if you have questions about international shipping costs.



Don't miss our launch of Redacted on Friday 26, at 5:30pm PST/ 8:30 EST!


www.tallercalifornia.org

︎ ︎

LILLY IRANI & JESSE MARX
$25 USD︎
︎ Add to Cart
As involuntary art works, redacted documents visually state the limits between secrecy and public information. With a trenchant sense of irony, Marx and Irani analyze the many "styles" and "hands" of censorship, as revealed by a collection of public records from San Diego. Why are some public records requests denied? Why is some information revealed and other information redacted? What does public information mean for democracy, for trust in government and amongst ourselves? Redacted, a delightfully eclectic and playful combination of personal reflection, critical analysis, practical tips, and interviews, dives into the byzantine world of public records requests, a world of government redactors, lawyers, public officials, corporations, and citizens wrangling over the availability of information.
114pp, Risograph cover, perfect bound
21.5 cm x 15 cm
RUBÉN ORTIZ TORRES
$45 USD︎
︎ Add to Cart
Rubén Ortiz-Torres, a Mexican artist based in LA, participated in Mexico City's countercultural scene during the 1980s. Mexipunx is a Riso-printed book of Rubén's photographs of that time. Animated by the aesthetic of the Mexican zines of the 80s—loud, bold, and ephemeral—this edition brings to life a project of youth. These intimate and arresting portraits show how a group of Mexican adolescents and young adults were interpreting what it meant to be punk, queer, underground, and above all, rebellious on all fronts.
Foreword by Mariano Villalobos.
︎Signed edition of 100!
50pp, Risograph printed, 3-color screenprinted cover, metal rings.
8.5 x 11 inches
BORDER LOOPING /
VUELTAS FRONTERIZAS
DAVID MORISON PORTILLO & RIHAN YEH
$20 USD︎
︎ Add to Cart
Over the last two years, David Morison Portillo has been traversing the U.S.-Mexico border in an unusual way: he chooses an evening and then crosses repeatedly without stopping. In this provocative performance, the state's violence—enacted and enforced by border officers—is rarefied, exposed, slowed, and at times, completely subverted. This book is a conversation between anthropologist Rihan Yeh and Morison, who discuss the different meanings and risks of this simultaneous performance-protest.
Bilingual edition
Risograph printed, wire-bound
60 pages
21.5 cm x 15 cm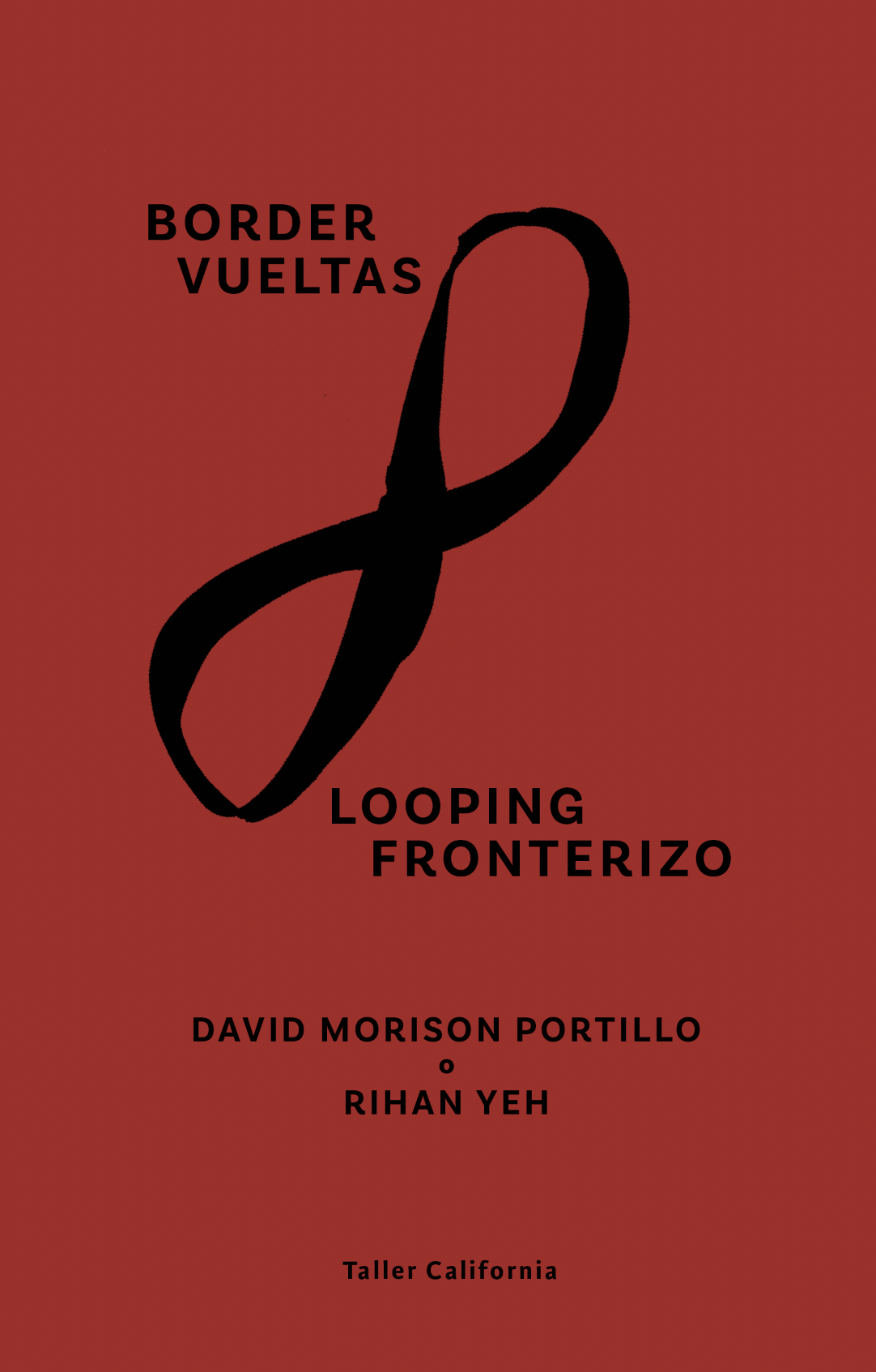 SAIBA VARMA & MARA FORTES
$13 USD︎
︎ Add to Cart
This is our first letter-book!
Interpreting dreams is usually relegated to closed, sealed-off spaces, from books on dream symbolism and psychoanalysis to chat rooms or the most intimate conversations. With the production pace of a letter exchange, Varma and Fortes attempt to create a new symbology of dreams, one that is firmly grounded in the material and social context of the present, an opening and an opportunity. Their attempt is far from solipsistic. Through their letters, they insist that dreams are more than subconscious traces of our individual spheres; dream interpretation can connect us to the outerworld, and to each other.
12 letters, one per month.
11x17 sheet, envelope.
RÍO DE AGUA VIVA /
LIVING WATER RIVER
ANA ANDRADE
︎COMING SOON!
The Tijuana river flows between the U.S. and Mexico. In Tijuana, the river's proximity to the border makes it both a shelter for migrants, deportees, and homeless and a habitat for myriad birds, plants, animals, and water. Ana Andrade visited this area, also known as the "bordo," for more than 4 years and, over time, photographed the river's dramatic transformation and the increasingly endangered livelihoods of both the people and the non-human life forms living in it. Andrade's photographs frame this world as a post-apocalyptic dystopia, one from which we could all learn.
Bilingual edition
Offset
280 pages